Welcome to the Missing Wiki
Edit
This site is dedicated to ABC's new TV series Missing that premiered on March 15, 2012. It's purpose is to give knowledge about the show and also to be a source for Missing community where anyone can create and edit articles in order to make this wiki a pleasant community site.
About Missing
Edit
After a murder took Paul Winstone's (Sean Bean) life, his wife Becca (Ashley Judd) and their son Michael struggled to rebuild their lives. Ever since Michael (Nick Eversman) saw his father Paul blown up when he was just 8-years old, Becca has always been a tad overprotective. But she couldn't say no to Michael's amazing opportunity to study in Rome. Just a few weeks into his trip, however, Michael disappears. Becca flies to Rome for answers, but no one takes her seriously — so she takes matters into her own hands. She will do anything it takes to find him. Becca isn't just a mother looking for her son; both she and Michael's father were lethal CIA agent
Ashley Judd as Rebecca Winstone
Cliff Curtis as Agent Dax Miller
Sean Bean as Paul Winstone
Nick Eversman as Michael Winstone
Laura Donnelly as Violet Heath
Adriano Giannini as Giancarlo Rossi
Aunjanue Ellis as Mary
Tereza Voříšková as Oksana
Jason Wong (VIII) as Fitzpatrick
Jessica Boone as Rabia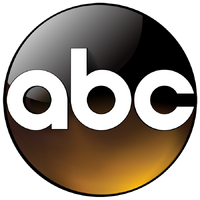 Ad blocker interference detected!
Wikia is a free-to-use site that makes money from advertising. We have a modified experience for viewers using ad blockers

Wikia is not accessible if you've made further modifications. Remove the custom ad blocker rule(s) and the page will load as expected.